Partnership Overview with Next Level Video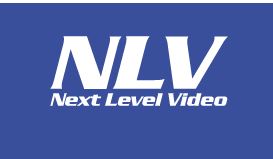 Through the partnership between NLV and Breakers LC, each athlete shall receive (1) complimentary game film and production of a highlight reel. Each athlete will receive film from 1 event, which is determined by which team they play for. Details on which event you will receive can be found below.
Provided Film:
NLV will be providing a complimentary game film package from (1) event per Breakers LC Team for the 19-20 club year. Players do not choose which event they would like to receive, as it is determined based upon the first scheduled tournament for each team. In the event an athlete plays on multiple teams during one of these events, they will only receive footage for their main rostered team. The additional team's film may be ordered. The game film each athlete will receive is outlined as follows. 
-          Breakers 2021 - Fall Ball I
-          Breakers 2022  - Autumn Classic II
-          Breakers 2023 - Orange  Fall Ball II
-          Breakers 2023 - Blue  Autumn Classic II
To access the film - a notification email will be sent out shortly after the conclusion of the event from which you are receiving film with step by step instructions on how to log in and view/access the film.
Additional Game Film:
NLV will be the official video provider at several other events the Breakers LC will be competing in during the fall and summer season. These packages are available for purchase on an individual or team basis and a comprehensive list of upcoming events can be found here:  https://nlvproductions.com/events
Highlight Reels
Each athlete will receive (1) free standard highlight reel through the partnership between NLV and the Breakers LC. This can be accessed via your customer account on the NLV website (if you do not have one currently, one will be created when you receive access to your included game film). The highlight reel can be created from the complimentary film you will receive, any additional film you may choose to purchase, and any other film you own that you wish to submit. Individuals may upgrade to a "premier highlight reel" for an additional $100. What's included in a standard reel and the difference between the two can be found here:  https://nlvproductions.com/highlight-reels
Athlete Profiles:
With the creation of your highlight reel, you can create a free athlete profile page on the NLV website. The profile is a page is a link to an informative landing page where your highlight reel will be housed and you can add athletic resume information. When sending out recruiting highlight reels, the most important aspect is that its quick and easy for a coach to click play and have any pertinent information readily available. You also have the ability to download the highlight reel and load it to alternative platforms, such as YouTube, if you choose to.

Questions regarding NLV

Contact John Peruso
610-660-9980